Customer Success Management by kgs
Does the following scenario sound familiar to you? You use a software program on a daily basis and yet you have no idea what can be improved or developed further and what new technical requirements are coming your way? Then it's time to get to know kgs Customer Success Management!
It's less about numbers, sales and licenses - it's more about joint development and your enthusiasm for our solutions in your company! Together we will discover potentials for your company that may make you an early adopter of new technologies tomorrow - whether CMIS, S/4HANA or other intelligent archiving solutions.
How can a kgs customer imagine continuous development?
Is it important for you not to stop after implementation? kgs agrees! To ensure that your success continues in the long term - or even that you become even more successful - it doesn't stop after implementation.
The kgs Customer Success Management cycle - roughly visualized here - makes it possible to always discover the latest innovations and improvement potential for kgs customers.
.. and what advantages does that have for you?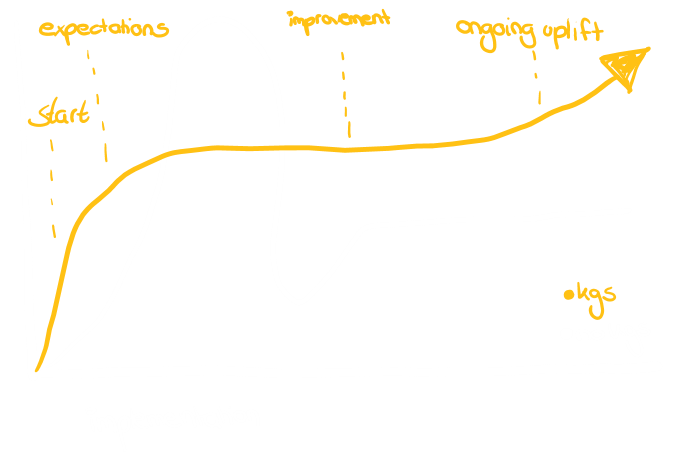 Next Level Service – what can kgs customers expect from Customer success Management?
Short story: long-term success, close cooperation and next level service!
Together with you, we define your expectations of our collaboration, what challenges and technical innovations are ahead and how your company would like to develop in the future. To put it bluntly: Where do you see yourself in five years, where do you want to be - the classic job interview interpreted and illuminated in a completely different way.
Step by step: This is how our cooperation works
Further information
Links
You will find a number of exciting pages on our website that deal with our core topic of SAP archiving. Feel free to contact us if you need further information.
Downloads
In the Media & Resources section you will find a variety of product data sheets, white papers and case studies on the topic of SAP archiving. Here is a selection:
Get in touch with our team!
The best thing to do is to contact the kgs Customer Success Management team right away.
We look forward to taking your success to the next level!