tia®Flexibility. Simplicity. Intelligence. The function of tia® consists of coming up with responses to the complexity of ever-changing IT landscapes. tia® always provides a genuine alternative, it has the future firmly in its sights and is almost invisible, in the process
Mission
tia® represents the guiding principle for a forward-looking archiving landscape. Companies apply tia® because it represents a genuine alternative to other document management systems or enterprise content management solutions, as they often grab too much capacity and are cost-intensive. With modest expenditure, tia® closes the final loophole in a company's life-cycle of data and documentation, simplifying the management of archiving. With tia®, the legally crucial topic of "archiving" is resolved dependably, and in a versatile and independent way.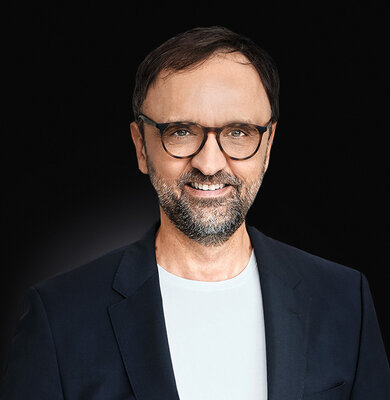 "We are proud of our history. However, our strength comes from the fact that we have taken on board the current pace of development in everything high-tech, and the fact that we demonstrate the spirit of all that is innovative and new on a daily basis.
Winfried Althaus / CEO at KGS Software GmbH
tia® stands for highly intelligent, invisible solutions
All of the digital archiving product modules of kgs for present-day and future digital archiving are combined under the trademark of tia®. There are 3 core components underlining the focus of each new development achieved by tia®.
tia® integrates itself into various IT systems – it's versatile. And in the process, there are no limits upon the options as to which storage centres are activated nor the issue of which applications are available within the company, and whether they are operated at cloud or on-premises level. For tia®, accordingly, the question of crucial availability of additional tools such as Salesforce, Microsoft Dynamics or other specialist applications and portals on a frequent basis – in addition to the controlling SAP application – with the need for the archiving of documents from these systems, is never a problem issue. In the same way, document archiving using tia – entirely in the absence of SAP – is possible.
Archiving with tia creates a SPoT for documents in the company. tia® enables companies not only to use a consistent archiving structure but also to equip documents with intelligence. Consequently, they become visible independent of the source system. The intelligent document of the future knows where it comes from, it knows the parameters of its storage periods, how frequently it is retrieved, who is authorised to retrieve it – and more.
Documents contain various types of information, such as – for example – the content itself. But then we also have metadata and context-related data. Metadata originates from leading applications, in various ways. This type of data is lost when an application is switched off – unless what you produced was an intelligent document. Intelligent documents constitute an independent instance – not conditioned by the application – available for display and for processing in other applications. In such contexts, tia® is your autopilot. In other words, it's a system which is able to read the document's data in the appropriate place, and able to pass it on in order for what you could call "free" documents to be steered on to the appropriate route.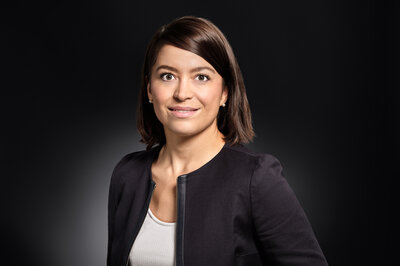 tia® is more than just immediate archiving. What we want to provide for our customers, with tia®, is a vision which is fascinating and which stimulates interest in the collaborative process. Our customers experience growth simultaneously with and towards tia®, providing crucial impetus for further development. tia® is a journey and the "eye" logo stands as a concept for the goal in view: the objective of independent and autonomous archiving.
Johanna Zinn / Head of Marketing at KGS Software GmbH
Vision
The objective of tia® is to find responses to deal with the complexity of ever-changing IT landscapes: moving from the manual to the autonomous, moving from on-premises to cloud-operated, moving from silo to central archiving. tia® is lean; it brings the future into focus and – in the process – makes itself almost invisible to the user. tia® is transported towards #autonomous archiving by the vehicle of intelligence. The tia® trademark eye doesn't lie: light enters through the pupil into the eye and informs vision. The propagation of light from the multifaceted future is perceived, enabling the target to be seen, with a smile.
Further information
Links
tia® determines our actions. You will find many exciting pages on the subject of tia® archiving on the website. If you need further information, please contact us at any time.
Downloads
In the Media & Downloads section you will find a variety of exciting white papers, case studies and articles on tia®. Here is a selection: