archiving solution from on-premises to the cloud
tia® can be implemented in IT landscapes which are managed completely on-premises or in the cloud or which function as hybrid systems. There are different aspects which should be taken into account when selecting a management method, for example inclusion of the existing system landscape, examination of the legal constraints, taking account of required interface technology, selection of storage and the decision concerning self-management or S(A)aaS – solution.
History and Trends
The way from On-Premises systems to cloud systems is a hard road, and this is indeed in part due to technical issues but the challenges here are predominantly in the environment of change. The embedding of innovation across related themes, their legal framework and their effects, which a new operating model can cause, should not be underestimated. A good example for this development is the initially "Cloud only", and then later "Cloud First" strategy of the SAP. The theme of the Cloud is the future, even if this is difficult sometimes. Thus SAP also plummeted in the year 2020, in terms of turnover forecasts and stock valuation, also caused by the coronavirus pandemic. The market giants thereby however underwent growth with the idea that now is exactly the time to promote innovation and thus to attain long-term success. SAP head Christian Klein spoke to the Spiegel: "I don't want to sacrifice future growth potential for short-term margin optimisation."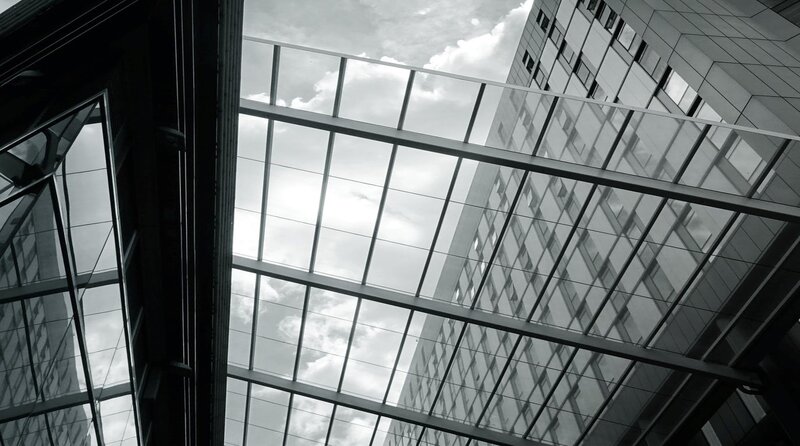 Archiving On-Premises: if application and storage are On-Premises, then tia® is too.
A scenario with its origin in archiving: An application, for example SAP will be operated by a company themselves on-premises. tia® could link into this with ease.
The great majority of kgs customers operate storage systems On-Premises with differing levels of security. tia® then steers the documents accordingly to their final storage location.
Hybrid systems pose a challenge for IT architecture
Hybrids can mean mixed cloud an On-Premises systems or for example a cloud application combined with On-Premises storage – both are no problem for tia®.
Cloud-optimised interfaces play a large role. Thus tia® uses the new CMIS independent standard, which tia can quite easily combine with the old archive link world.
Cloud, SaaS or AaaS – Operation and Price Model
Archiving and document management with tia® naturally also takes place in the cloud. kgs customers for example archive their SAP documents and data in the tia® Content Server in a Microsoft Azure Cloud environment and access them here via their SAP-S/4 HANA systems.
Due to frequent large data quantities this is not however an option for every company to change all the components of their SAP (archiving) landscape 1:1 over to the cloud. What would make more sense in these cases would be to initially slim down the SAP system and/or the archive landscape belonging with it, in order to then be able to switch over the other cloud more easily and cost-efficiently. Numerous concerns are already against this background currently applying tia® solutions. This lean, platform-independent and integrative approach for legally watertight document archiving comprehensively supports the consolidation and harmonisation of SAP landscapes.
"Ready for Cloud" can also mean "ready for AaaS": Anyone who ventures into the cloud increasingly often asks themselves the question whether the concern will save on "outsourced" resources and investment costs and therefore prove themselves to be more attractive. "AaaS" - Archiving as a Service – is thus supported by the known operation and price model "SaaS" - Software as a Service – and enjoying increased popularity.
-optimised interfaces play a large role. Thus tia® uses the new CMIS independent standard, which tia can quite easily combine with the old archive link world.
Further information
Links
Here you will find a small selection of exciting pages about the possible forms of operation in archiving. Also take a look at the Archive Guide or visit our webinar series "CMIS".