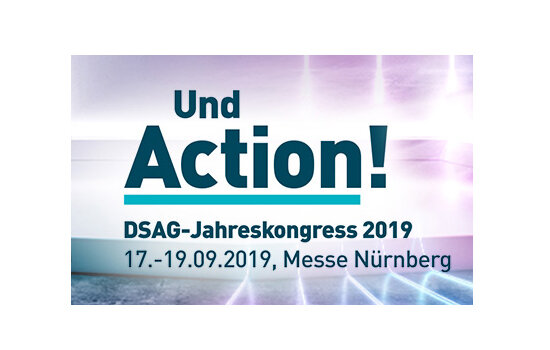 Any App, Any Storage - kgs can be connected to any leading applications, storage solutions and cloud technologies.
Always with the focus on being a lean alternative, kgs is developing into an intelligent archive that can be used in any IT system. Cloud-ready, S/4HANA-ready and opening up even beyond SAP archiving are the archive specialist's topics at this year's annual congress of the German SAP User Group from September 17 to 19 at the Nuremberg Exhibition Center (Hall 12, Booth B6).
The kgs archive follows the trend towards flexible integration into different IT systems. There are no limits as to which storages are accessed, nor which applications exist in the company and whether they are operated in the cloud or on-premises. Thus, kgs meets one of the central challenges of SAP user companies and certainly the dominant topics at this year's congress: S/4HANA and SAP's "cloud-first" strategy.
kgs shows that a smart, lean solution is much more often the answer to the complexity of changing IT landscapes than the introduction or operation of large DMS or ECM systems. Winfried Althaus, CEO of kgs: "In the context of S/4HANA projects, this means that smart archiving suddenly creates business cases for implementation."
SAP customers with existing archives can keep their existing archive integration and continue to use it under S/4, but switching to a lean archive like the one from kgs is the better alternative for cost and performance reasons. Only when companies implement infrastructure optimization with an archiving concept are they S/4HANA-ready and can sensibly develop the new business scenarios based on the new technology.
An intelligent and modern archiving for SAP and non-SAP applications will be demonstrated by WWK Versicherung on Wednesday, September 18 at 6:45 p.m. with their presentation: "Introduction of the KGS Fast Benefit Archive at WWK Versicherung".
On-site appointments can be made here.