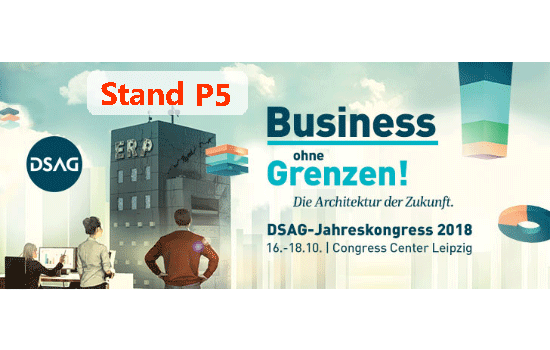 The stricter data protection regulations of the DSGVO and the new S/4HANA product generation were among the predominant topics of 2018 for SAP users - topics to which kgs is devoting special space at this year's DSAG Annual Congress. SAP ILM enables SAP users to implement the requirements arising from the DSGVO. The prerequisite for this is an archive that has implemented and certified the ILM 3.1 interface. kgs Content Server is certified for the latest versions of the four archive interfaces relevant in the SAP ECC 6.0 and S/4HANA environment: BC ILM 3.1, BC-AL7.40, S/4-BC ILM 1.0 and S/4-BC-AL 7.40. This gives SAP users the greatest possible scope for action.
With Content Server, they can archive via ArchiveLink and/or ILM in each case, regardless of whether ECC 6.0 or S/4HANA.The topic of document archiving is redefined with S/4HANA, because S/4 offers essential functions for managing unstructured content. SAP customers with existing archives can retain their existing archive integration and continue to use it under S/4 - although switching to a lean archive such as Content Server is certainly the better alternative for cost and performance reasons. For this purpose, kgs offers Migration, a powerful migration software, about whose functionality kgs will provide information in Leipzig. How SAP archiving with kgs works under S/4HANA and how companies can achieve success with reduced complexity will be presented by kgs customer Döhler GmbH in a customer presentation on October 16 at 5:45 p.m. With Content Server, kgs offers a high-performance archive specifically for the needs of SAP archiving. At the same time, a new product has been added to the solution suite: the kgs Web Service acts as a link between individual specialist applications and the Content Server. It is designed as a web service and can be connected independently of programming languages. Thus, any applications can archive their documents and data via web technologies in the Content Server or search in it. This product innovation is also one of the central topics of kgs in Leipzig.
we are looking forward to your visit at booth P5 in hall 2!