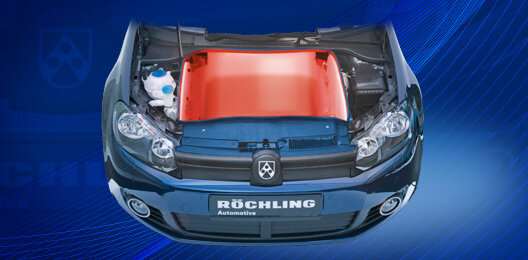 Invoice receipt process implemented with solution from cooperation partner ABBYY.
Neu-Isenburg, May 18, 2016. Röchling Automotive AG & Co. KG, a global partner of automotive manufacturers and system suppliers with over 4,200 employees, has now implemented a kgs solution for SAP archiving and invoice receipt processing. The previous ECM and archiving system was replaced by the Content Server, and Röchling chose the Migration software for data transfer.
In the new kgs SAP archive, the 1,800 SAP users at Röchling Automotive store all SAP-related incoming and outgoing documents, i.e. delivery bills, invoices, data archiving objects, and much more, as well as incoming invoices. Instead of choosing another third-party solution, Röchling immediately opted for the completely SAP-integrated archiving approach offered by kgs with its products. For the invoice receipt process, the automotive supplier chose a combined solution of kgs and ABBYY products. Both partners carried out the project in cooperation.
Seamless monitoring of the migration
Röchling Automotive transferred the data from the old archive to the Content Server in mid-2015 with the help of Migration, the software for the simple and controlled execution of archive migrations in the SAP environment. 750 GB of data had to be transferred. During the entire archive migration, the documents were accessible, regardless of whether they had already been transferred or were still in the legacy archive. "We were able to use the software to seamlessly monitor whether all objects were transferred correctly during the archive change," says Vivien Rebsdat, IT Manager at Röchling.
Capture solution for incoming invoices
Incoming invoices are a type of document that the automotive supplier wants to store in the SAP archive as quickly as possible after receipt in order to start electronic release workflows from there. However, the recognition rates of the previous solution left much to be desired. The company therefore switched to scan clients and the ABBYY FlexiCapture enterprise capture platform from kgs partner ABBYY. Via the Document Router, the PDFs generated by ABBYY and extracted invoice data are fed directly into the appropriate SAP processes for further processing. For all other scanning and archiving scenarios that do not require document reading and classification, the company uses the kgs Scan Client: for digitizing incoming delivery bills and linking them to the archive, for additional FI documents, G/L account overview sheets, and so on.
Another kgs component is used for accounts receivable processing: In ZADOC, documents without SAP reference are archived and attributed using WebDynpro technology. Attributes for setting up different document types can be easily defined in ZADOC through simple customizing. By managing document-related metadata, ZADOC expands the existing search options of the automotive supplier's SAP system many times over. In addition, Röchling can use it to implement differentiated scenarios for storage.

You can learn more about the successful project in our customer report:
https://www.kgs-software.com/kundenberichte/neues-sap-archiv-mit-rechnungserfassung.html