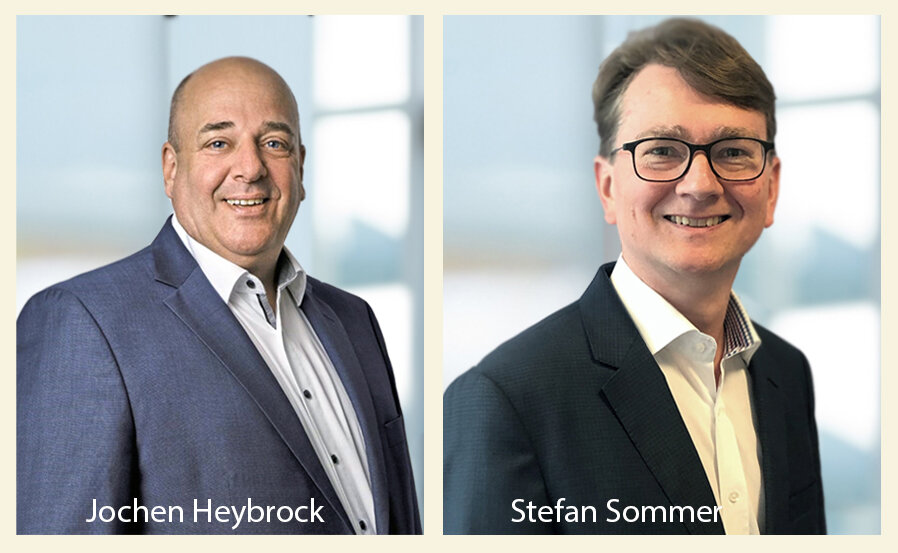 Jochen Heybrock and Stefan Sommer complete the management team
kgs defies the crisis and continues to expand its team. Jochen Heybrock started as Head of Partner Management at the beginning of 2020 and Stefan Sommer has been Head of Finance and Operations since May.
Jochen Heybrock (54) has been Head of Partner Management since January 1, 2020. Born in Frankfurt, he comes from Siemens Industry Software GmbH, where he had overall responsibility for the indirect business of the top-selling German sales partners, among other things, as Channel Manager since 2012. His responsibilities included annual planning and tracking of business goals, meeting revenue targets, and coordinating with partner management, owners and investors.
His goals at kgs are to significantly grow the indirect business, as well as expand across Europe and into the U.S. in the medium term. "We want to be an absolutely reliable and calculable supplier for our distribution partners. We take the term partnership seriously, because the short- and long-term success should be equal for both parties and, above all, consistent," Heybrock explains. At kgs, he will strengthen existing partnerships as well as lead additional new partnerships to success.
Stefan Sommer (55) has been responsible for Finance and Operations since May 01, 2020. Born in Wiesbaden and educated in Giessen, Sommer brings a broad range of experience from commercial finance management functions in medium-sized national and international companies to kgs. Companies with IT-related business areas characterize his curriculum vitae, and he most recently worked for IT solutions provider URANO Informationssysteme GmbH as Head of Finance and Legal in Bad Kreuznach.
"I see enormous growth potential with simultaneous dynamic development of the current very successful customer relationships. For me, the focus is naturally on trusting cooperation at the commercial level - which, in my view, represents the core of a company's sustainable success story," says Stefan Sommer.
In addition to these two areas, kgs has also strengthened other departments in recent months: Aleem Malik, Onur Gezeroglu and Eren Dagasal are new key account managers. The development department has been strengthened by Maximilian Hesch and Steffen Kremsler. Philipp Geyer has a newly created position as HR Business Partner and the Professional Services and Support Team has been expanded with the addition of Sebastian Goretzka, Julian Merbach and Benedikt Strittmatter. Interested parties can find out about other career opportunities at archive specialist kgs at https://www.kgs-software.com/karriere/.