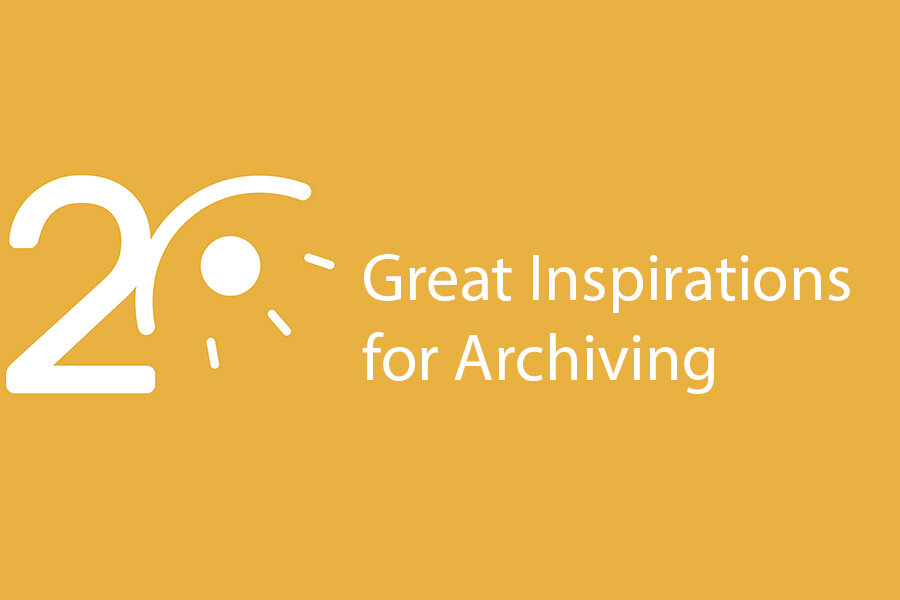 Why 20? For us at kgs, this year everything is connected to this nice, round figure: In 2020 we are celebrating our 20th anniversary – that's what we call perfect timing! Rummaging through our great wealth of experience, we came up with 20 great ideas on the subject of archiving:
Do it! Legally compliant archiving is more than just a good idea. Archiving is obligatory for all those who generate taxable profit, provided that the business processes are computerized.
SPoT! Think bigger when it comes to archiving by including all key systems – a 'Single Point of Truth' delivers many benefits.
Integrity check! Continually monitor the health status of your archive.
Savings potential! Check whether archiving can contribute to lowering the cost your IT department.
Stay on top of your interfaces! Check whether your archive supports modern interfaces, such as CMIS.
Up in the cloud(s)! Take advantage of convenient and inexpensive cloud storage – or be even smarter and implement a dual approach. A hybrid system may be able to map your security concept better than a single one. You should therefore opt for an archive manufacturer that can operate all interfaces and implement intelligent document distribution features.
Think about the environment! 'Storage space costs nothing' is a statement that falls short of the truth. Massive data volumes stored on large server farms cost energy. Raw materials are required to make hard drives… Therefore, try not to be wasteful in this area.
Subscription service! A small monthly fee rather than a large initial investment – made possible by a subscription service. Even archiving is for rent.
Quiet archive! The archive should run so quietly in the background that nobody has to raise their voice. Keep your ears open.
Archiving first! Develop an archiving concept before you set out to optimize your infrastructure and tackle your S/4HANA project. This is how to go about planning your business case.
DMS is so yesterday! Do you need all the functions the DMS provides? Simply replace bulky and hard-to-manage DMS and ECM systems with a lean archive.
Legal check! Audit-proof archiving means that all stored data is not only protected against subsequent changes – thus making the archive unalterable – but also that all information is archived in a traceable, findable, and tamper-proof manner.
Archive data from every source! Connect your archive to cloud-based CRM systems, such as Salesforce.
Lean implementation! Put an end to lengthy archive projects – no matter whether migration or archive implementation, setting up a lean system is in itself a lean process that can even be performed fully remotely if required.
Invisible migration! Without exception, all documents and data should be accessible when the archive is being migrated.
Autonomous archiving! If your car can do it, so can your archive. Ask us for details.
PoC! A proof of concept gives you the security that your archive provider is the right one for you and, above all, how long the migration project will take, for example.
Digital archiving! If you are still using filing cabinets that are packed to the brim, rethink your approach and start using software-based archiving today.
Almost last but not least: Choose kgs as your partner!
Last but not least: Take a sporty approach to archiving! "Team 'Paper' is exhausted and out of breath… in comes kgs, taking control of the document and sending it through the scanner, directly into the electronic archive… They scored, scooooooored!!! The match is over and we have a winner!" You won the championship thanks to kgs!