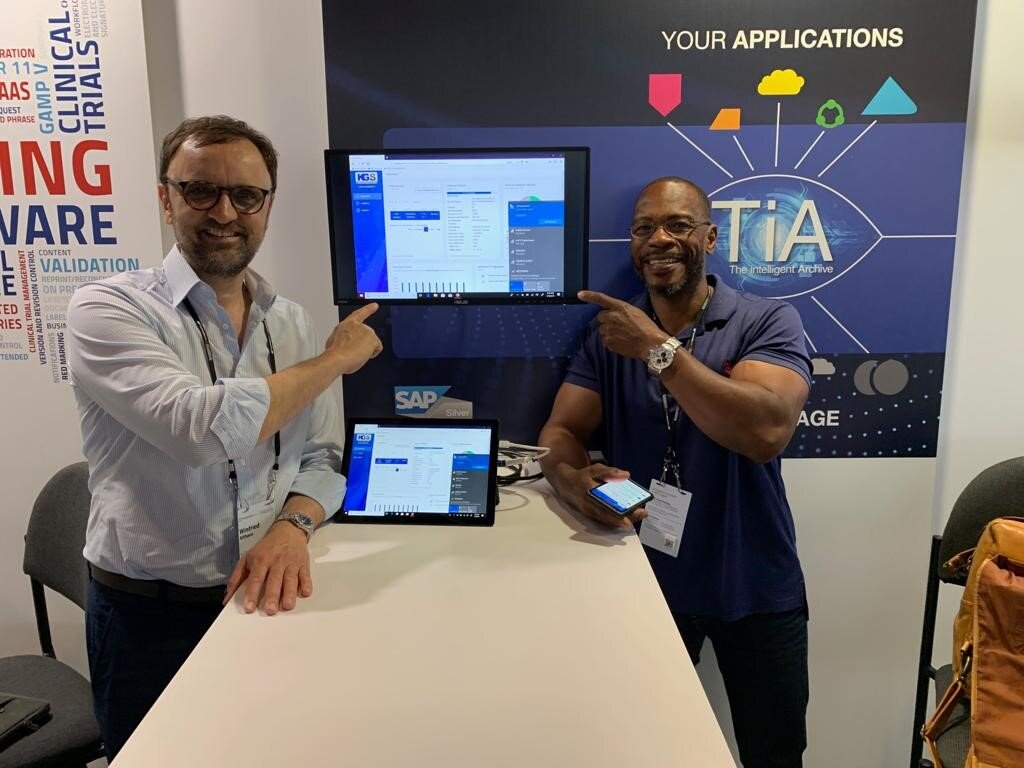 kgs is a viable alternative to overloaded solutions from classic ECM manufacturers for American SAP user companies.
The world's leading business technology event, combined with the largest SAP conference organized by customers - that was "SAPPHIRE NOW® and ASUG Annual Conference" at the beginning of May in Orlando/Florida. For KGS Software GmbH, participation in the double event was the starting signal for a future intensified address of the US market. kgs succeeded in Orlando with its solutions for intelligent archiving - first and foremost the latest product tia® HawkEye, via which SAP applications can be connected to any storage device. A first fully functional demo version was shown at the event.
kgs used its first participation in a US trade show to network, explore market opportunities and develop an even better understanding of SAP's strategy, as well as to identify potential new partners.
"The interest in our solutions was enormous," says Winfried Althaus, managing director of the kgs group. "Participation brought us numerous leads and a lively exchange of experiences with customers, SAP executives, partners and experts from all areas of the SAP ecosystem." The most important impression: there is a clear need for lean archive solutions like those offered by kgs. Serving this will require building a U.S. partner network and, in the medium term, establishing a U.S. subsidiary.
The SAP focus in the USA is based on a clear orientation towards S/4 HANA® and "Cloud first", which Hasso Plattner also confirmed in his keynote speech: In future, SAP will carry out all new developments in the cloud variant and only then also make them available on-premises. Under the heading "Experience the Intelligent Enterprise", the SAP co-founder and current Chairman of the Supervisory Board presented new offerings for SAP Hana Cloud Services and the SAP Cloud Platform. These include topics such as SAP Data Warehouse Cloud, SAP Intelligent Robotic Process Automation, SAP Data Intelligence, updates to SAP Analytics Cloud, and collaboration between SAP Leonardo and Amazon Web Services for IoT.