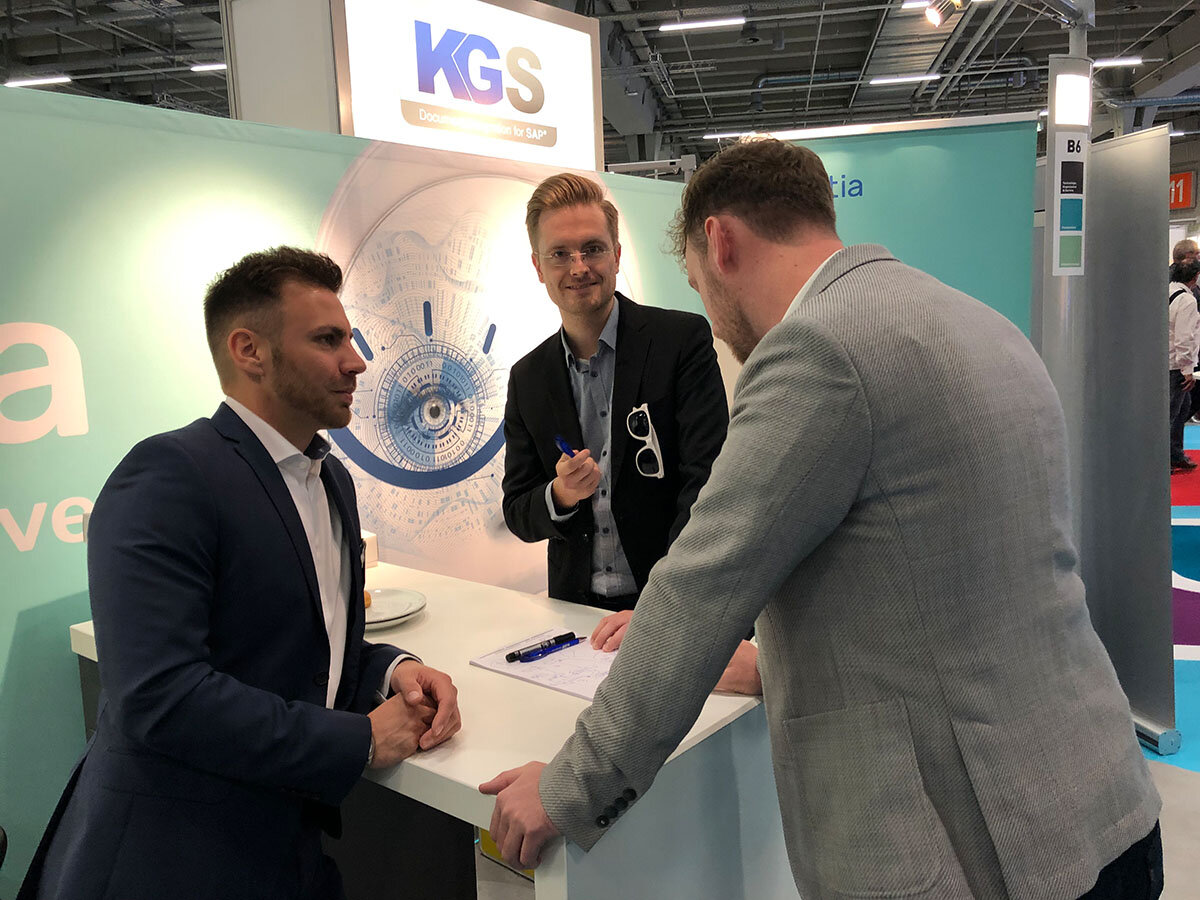 At the DSAG Annual Congress 2019, kgs presented concepts for intelligent archives. tia - the intelligent archive will become the software provider's future claim.
Even if everything at the DSAG annual congress revolves around SAP, companies also use other applications that need to be orchestrated. This is precisely the path kgs is taking toward hybrid system landscapes with its special topic, archiving. In Nuremberg, the new kgs concept of the intelligent archive met with great interest from the specialist audience - even the SAP community confirmed that things are moving further and further in the direction of heterogeneity.
In addition to opening up beyond pure SAP archiving, cloud and S/4HANA readiness were kgs' topics at the annual congress of the German SAP User Group. After all, the cloud is on the rise and here, too, applications must be able to be used flexibly between the worlds.
In terms of S/4HANA, kgs states in retrospect: Many companies are not yet ready. They often lack the business cases. But this is exactly where archiving can help. Benjamin Schröder, Head of Development and Support at kgs: "In connection with S/4HANA projects, intelligent archiving suddenly creates business cases for the introduction of the new product generation. This is an extremely interesting scenario for many user companies, as we could see from our discussions at the trade fair."