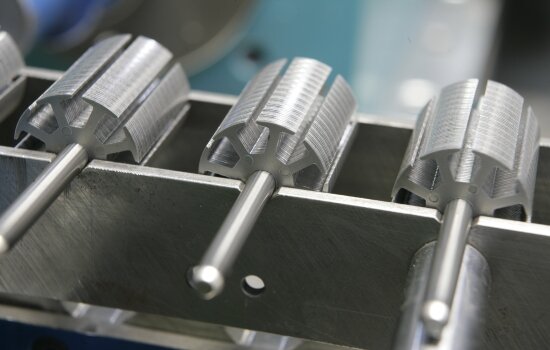 SAP user opts for Content Server for archiving
Stanzwerk AG has now switched to digital archiving of its SAP-related documents with kgs. Six years ago, the internationally active manufacturer of electric motors and transformers from Unterentfelden, Switzerland, introduced SAP. Stanzwerk chose the kgs Content Server to enable its nearly 100 SAP users to work with their documents in an ERP-centric manner in the future.
All documents have been stored directly in the MaxDB database over the past few years. Archiving has never taken place until now. Furthermore, deletion of documents is not permitted due to the archiving obligation of 15 years as an automotive supplier. Tobias Käser, IT manager at Stanzwerk AG: "We keep tables with hundreds of millions of entries. With 500 gigabytes, working with SAP-related documents on MaxDB became extremely cumbersome. Client copies took a long time and were inconsistent, and backup times were very long."
With kgs as a specialist in SAP archiving, the company first found out what was causing the monthly data growth of up to 20 GB and then introduced the Content Server. Working with the kgs' SAP archive ended the previous performance problems and enables SAP-centric work - the most important criterion for IT manager Käser. "We may be a medium-sized automotive supplier, but in terms of logistics we are a large-scale operation. We process 50,000 tons of electrical sheet per year. This means that between eight and twenty truckloads of steel coils have to be booked and rebooked in batches in SAP every day. This creates an extremely large number of documents with customer references to ensure traceability."
The kgs solution automatically archives these documents in the background. "In order to keep up with international competition, we have to achieve much higher productivity in Switzerland as a high-price country. The kgs solution helps us enormously in this," says Tobias Käser.